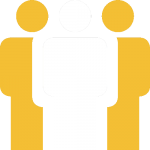 The Global Initiative for Justice, Truth and Reconciliation
Around the world, there is an urgent need for justice, truth and reconciliation in countries where legacies of gross human rights violations cast a shadow on transitions from repressive regimes to participatory and democratic forms of governance. To date, however, many transitional justice models have failed to actively involve local voices, which are crucial to ensuring a secure and peaceful future. Only when all facets of a society – particularly marginalized groups such as women and minorities – are able to share their stories and hopes for their country, can cycles of violence be replaced with stable and harmonious communities. In an effort to rectify this gap, the Global Initiative for Justice, Truth and Reconciliation (GIJTR) – led by the International Coalition of Sites of Conscience, a global network of historic sites, memorials and memory initiatives that use the past to address human rights today – offers holistic, integrated and multidisciplinary approaches to issues of truth, justice and reconciliation. A consortium of nine organizations across the globe, GIJTR works with local populations, civil society organizations (CSOs), and governments to build a transitional justice approach that is victim-centered, collaborative, and supports dignity, respect, inclusion and transparency in societies emerging from conflict or periods of authoritarian rule. The GIJTR partners include: the American Bar Association Rule of Law Initiative, USA; Asia Justice and Rights, Indonesia; Center for the Study of Violence and Reconciliation, South Africa; Documentation Center of Cambodia, Cambodia; Due Process of Law Foundation, USA; Fundación de Antropología Forense de Guatemala, Guatemala; Humanitarian Law Center, Serbia; and Public International Law and Policy Group, USA. In addition to leveraging the expertise of these partners, the International Coalition of Sites of Conscience taps into the knowledge and longstanding community connections of its 230 member organizations in 55 countries in order to strengthen and broaden the GIJTR's work. The Global Initiative for Justice, Truth and Reconciliation (GIJTR) – a flagship program of the Coalition – is a Consortium of nine organizations that together serve as a new mechanism to respond in a multi-disciplinary and integrated manner to the transitional justice needs of societies emerging from conflict or periods of authoritarian rule. The partners, selected by the Coalition for their geographic diversity as well as a wide range of expertise, respond to transitional justice needs as a Consortium in a holistic and integrated manner. The Coalition formulated the Consortium mandate as a direct outgrowth of the needs and gaps identified by respective communities. These local priorities were communicated to the Coalition in the context of the deep ties and broad trust it has earned among local individuals and organizations. Since the launch of the initiative in August 2014, the Coalition and the Consortium have engaged 17 countries and over 255 local civil society organizations in building capacities and laying the groundwork for community-wide participation in both formal and community-based transitional justice processes. By sharing ground-breaking models, emphasizing peer learning, and placing local communities at the center of their projects, the GIJTR builds a transitional justice community of local populations, practitioners and policy makers that support the Coalition's core values of dignity, respect, inclusion, and transparency. See below for the list of partners.
The mission of the American Bar Association Rule of Law Initiative (ABA ROLI) is to promote justice, economic opportunity, and human dignity through the rule of law. ABA ROLI partners with justice sector actors in more than 50 countries throughout the world to strengthen legal institutions and support legal professionals; to foster respect for human rights and access to justice; to support transitional justice and peace-building; and to advance inclusive and sustainable economic development. ABA ROLI has roughly 700 professional staff working in the United States and abroad, including a cadre of short- and long-term volunteers and legal specialists who contribute more than $3 million in 
pro bono
 legal services annually.  ABA ROLI supports transitional justice through a range of programs, including capacity building and support for civil society in the documentation of atrocities; training and capacity building for prosecutors, judges, investigators, and forensics labs in holding perpetrators accountable, with a particular strength in accountability for sexual and gender-based violence; and support for local communities and victims' groups in advocating their vision of justice. ABA ROLI's work in the field is supported by the Research and Assessments (R&A) Office, which is composed of a team of lawyers based in ABA ROLI's headquarters in Washington, D.C. The R&A Office develops and implements a series of highly regarded assessment tools, provides in-depth assessments of draft legislation at the request of host-country partners, conducts legal research, and produces a variety of papers and resource guides on rule of law issues. With respect to transitional justice, ABA ROLI's research and assessment work includes review of relevant legislation, advice on design of transitional justice mechanisms, and technical guides on community empowerment in transitional justice processes. You can find ABA ROLI online at 
https://www.americanbar.org/advocacy/rule_of_law.html
Asia Justice and Rights (AJAR) works to strengthen accountability and human rights in the Asia-Pacific region.  AJAR's work focuses on countries involved in transition from a context of mass human rights violations to democracy, where AJAR strives to build cultures based on accountability, justice and a willingness to learn from the root causes of mass human rights violations. Currently, AJAR's priority countries are Indonesia, Timor-Leste, Myanmar and Sri Lanka. AJAR has taken action to defend the rights of victims of human rights violations in difficult contexts and to prevent the recurrence of state-sanctioned human rights violations. It works with national and regional partners who seek to end impunity and defend human rights, providing partners with opportunities to increase their skills and knowledge, strengthen the organizations they work in, and help them to access the resources they need for their work. AJAR has developed innovative, participatory approaches in its methodology, which involve survivors of human rights violations as active agents of change. It uses action research methods in building solidarity and networks, utilizes multi-media and theater as a way to promote psycho-social rehabilitation, and designs activities for collective healing. AJAR's work is innovative as it strengthens local victims' organizations' ability to provide peer-to-peer counseling, basic trauma support, and assistance in accessing services in ways that are community-based and sustainable. AJAR is based in Jakarta, Indonesia. You can find AJAR online at 
www.asia-ajar.org
Founded in 1989, the Centre for the Study of Violence and Reconciliation (CSVR) is a multidisciplinary NGO which aims to understand and prevent the root causes of violence in all its forms and to address its consequences in order to build sustainable peace and reconciliation in South Africa and across the African continent. CSVR's mission is to understand and prevent violence, heal its effects, and build sustainable peace at community, national and regional levels through collaboration with and learning from the lived and diverse experiences of communities affected by violence and conflict to:
inform innovative interventions,
generate knowledge,
shape public discourse,
influence policy,
hold states accountable, and
promote gender equality, social cohesion/integration and active citizenship.
CSVR's work is grounded in utilizing its expertise in building reconciliation, democracy and a human rights culture within South African governance and society. Its work is framed through analysis of the shifting forms of conflict and violence within societies undergoing transitions to democracy. The Centre focuses on violence that is both a legacy of the past and is generated during democratization, and looks at conflict that results from the reconstruction and development of society, focusing on impoverished, marginalised, and vulnerable communities. CSVR's work addresses a wide range of forms of violence and conflict, including criminal, political, collective, and domestic and gender violence, as well as violence against children. You can find CSVR online at 
http://www.csvr.org.za/
The Documentation Center of Cambodia (DC-Cam) was established by Yale University's Cambodia Genocide Program in 1995 and became an autonomous Cambodian research institute in January 1997.  The Center is a non-profit, non-governmental, apolitical organization dedicated to documenting the genocide history of the Khmer Rouge regime. As such, it is acknowledged as an independent and nonpartisan institute in Cambodia. DC-Cam has two main objectives: The first is to record and preserve the history of the Khmer Rouge regime for future generations. The second is to assemble documents and materials which serve as potential evidentiary information in support of those who seek accountability for the crimes of the Khmer Rouge. DC-Cam regularly undertakes transitional justice outreach activities throughout Cambodia and has taken a lead role in supplying the Extraordinary Chambers in the Courts of Cambodia (ECCC) with evidentiary documents and testimonial accounts of survivors of the Khmer Rouge era. These two main objectives – memory and justice – serve to build a foundation for the rule of law and a genuine national reconciliation. DC-Cam, in collaboration with the Ministry of Education, Youth and Sports, incorporated genocide education curriculum in national school curriculum in 2009. It has trained 3,000 history and civic morality teachers in genocide education and educated over one million school children nationwide. DC-Cam is in the process of establishing a permanent center called the Sleuk Rith Institute, consisting of the Museum of Memory, Research Center of crimes against humanity, Graduate School of Genocidal Studies, Khmer Rouge document archive and research library with media center. The Institute will serve as a permanent stand against genocide and mass atrocities. You can find DC-Cam online at 
http://www.dccam.org/
The Due Process of Law Foundation (DPLF) is a regional organization based in Washington DC, composed of a multinational group of professionals whose mandate is to promote the rule of law and respect for human rights in Latin America. DPLF was founded by Thomas Buergenthal, former president of the International Court of Justice and of the Inter-American Court of Human Rights, and his colleagues on the UN Truth Commission for El Salvador. DPLF's work focuses on strengthening judicial independence, the fight against impunity, and respect for fundamental rights in the context of natural resources extraction, as these are some of the most challenging issues today for the region's national justice systems. DPLF's work on impunity in the region has focused on strengthening criminal prosecutions, promoting compliance with international standards and the use of Inter-American and International law to improve legislation, policies and practices, as well as promoting truth and reparation processes for grave human rights crimes of the past. DPLF conducts comparative research including producing and disseminating relevant information on challenges to addressing impunity. The organization also extends technical assistance to justice officials and civil society organizations and works with victims' groups promoting exchanges of experiences and sharing of lessons learned between key actors from various countries in the Americas and other regions of the world. In coordination with local NGOs and victims groups, DPLF also carries out strategic advocacy initiatives to raise international and national awareness of issues related to impunity. DPLF carries out all these activities keenly aware of the importance of the victims' perspective. You can find DPLF online at 
http://www.dplf.org/
The Forensic Anthropology Foundation of Guatemala (FAFG) applies multidisciplinary forensic scientific methodologies to investigations into the circumstances, whereabouts and identity of missing and disappeared persons to provide truth to victims and their families, assist in the search for justice and redress, and strengthen the rule of law. FAFG carries out forensic investigations in a victim-centered, locally based approach in areas such as transitional justice, missing migrants, disaster victim identification, and citizen security, applying techniques drawn from social anthropology, forensic anthropology, archaeology, and genetics. The impact of investigating and identifying missing and disappeared victims is displayed in Guatemala by the respect, trust, and support from family members, organizations, and prosecutors working on cases of human rights atrocities, as well as the recovery of over 8,000 victims' remains and return of over 5,400 remains to their families. FAFG has identified over 300 victims of enforced disappearance through our uniquely developed Multidisciplinary Human identification System, including the application of DNA comparison through the National Genetic database for families and victims of enforced disappearances, operated by FAFG's Forensic Genetics Laboratory. Since 2010, FAFG's Genetic lab has maintained ISO 17025:2005 accreditation and we specialize in the process of extracting and analyzing bone DNA to investigate complex cases of unidentified victims. As an independent investigative institution, FAFG offers technical forensic assistance, independent monitoring and evaluation, and support to justice systems and transitional justice processes. In addition, FAFG carries out a wide variety of awareness raising, capacity building, and technical training programs on a national and international level. FAFG's reputation and experience has extended internationally, including forensic investigations and consultations in Rwanda, Kurdistan, former Yugoslavia, Sri Lanka, Honduras, Mexico, El Salvador, and Peru, and appearances before for the International War Crimes Tribunal for the Former Yugoslavia and the Inter-American Court of Human Rights. You can find FAFG online at 
http://
www.fafg.org/
The Humanitarian Law Center (HLC) has been documenting war crimes and human rights violations committed during the former Yugoslavia conflicts since 1992, and today, it is the largest documentation center of crimes committed during these wars. The HLC's 
Human Losses 
projects aim to document every death and enforced disappearance during the conflicts. The foundation of its program, the War Crimes and Past Human Rights Violations Database, preserves a broad range of over 100,000 digitalized sources, and its documentation has been used by the prosecution of the International Criminal Tribunal for the former Yugoslavia and courts in the region in numerous cases. HLC has trained local CSOs on human rights documentation in Iraq, Guatemala, Ukraine and the Turkish Kurdistan. The HLC has launched the initiative for setting up a Regional Commission for Establishing the Facts about War Crimes and other Gross Violations of Human Rights Committed on the Territory of the Former Yugoslavia (RECOM). Fighting against impunity, the HLC files criminal complaints against suspected perpetrators and demands their removal from public office. The HLC has undertaken numerous legislative initiatives for securing reparations for victims, enhancing the national prosecution of war crimes, improving the witness protections system, etc. The HLC's Transitional Justice program is implemented within the Documentation and Research, Justice and Institutional Reform, Memorialization, Education for Reconciliation, Archive, RECOM Process and Outreach units. In addition, within the framework of the region's EU accession negotiations, the HLC has launched a number of activities through which it seeks to set transitional justice on the agenda of the EU integration process. You can find HLC online at 
http://www.hlc-rdc.org/
The Public International Law & Policy Group (PILPG), a 2005 Nobel Peace Prize nominee, operates as a non-profit, global 
pro bono
 law firm providing free legal assistance to its clients, which include governments, sub-state entities, and civil society groups worldwide, on peace negotiations, post-conflict constitution drafting, and transitional justice.  To this end, PILPG provides legal counsel to 
pro bono
 clients during peace negotiations, advises on the creation and operation of transitional justice mechanisms, provides expertise during the drafting of post-conflict constitutions, and advises on ways to strengthen the rule of law and effective institutions.  To facilitate the utilization of this legal assistance, PILPG also provides policy formulation advice and training on matters related to conflict resolution. PILPG has advised over two dozen states, civil society actors, and war crimes tribunals in Europe, Asia, Latin America, and Africa on the protection of human rights and transitional justice, including (1) the establishment of truth and reconciliation commissions; (2) drafting transitional justice legislation; (3) the incorporation of traditional justice concepts in designing transitional justice processes; and (4) the documentation of human rights abuses. PILPG is also leading a nine-member consortium in the development of an online human rights documentation toolkit that will bring together broadly accepted practices and existing resources from multiple sectors for human rights documentation stakeholders around the world. You can find PILPG online at 
http://publicinternationallawandpolicygroup.org/
Humanitarian Law Center
Dečanska 12,
• 11000 Beograd • Srbija •
Phones:
+381-11-3349-600
+381-11-3349-766
+381-11-3349-856