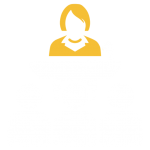 25-26 MARCH • Belgrade • 2018
Bhavani Fornseka
As the Senior Researcher and attorney at the prominent think tank, Centre for Policy Alternatives, Bhavani Fonseka leads a team of lawyers in several high level public interest litigation cases. Her cases have set precedents in the protection of human rights and addressing the Sri Lankan culture of impunity. Fonseka is passionate about the dangers of a single narrative regarding Sri Lanka's civil war and is determined to help the country accept diverse viewpoints. In addition to litigation, she advocates greater protection of human rights and works to advance international accountability, particularly as part of civil society efforts at the U.N. Human Rights Council that have been instrumental in the passing of recent resolutions on Sri Lanka. Fonseka used her fellowship to develop a comprehensive plan for transitional justice in her country, including national processes and mechanisms to foster democracy and reconciliation at this critical time. She explored and learned from examples, best practices and emerging issues related to truth, justice, reparations and reconciliation.
Verónica Torras
Verónica Torras is Memoria Abierta's executive director. She holds a degree in Philosophy from the University of Buenos Aires (UBA) and is completing a doctorate in Human Rights from the National University of Lanús (UNLa) and a Masters in Discourse Analysis from the UBA's Philosophy and Literature
School.
She has extensive experience in institutional communication in governmental areas: she served as undersecretary of Communication of the Buenos Aires City Government between 2000 and 2004 and as director of the Memoria en Movimiento (Memory in Movement) Program of the Secretariat of Public Communication of the National Government between 2011 and 2015. In addition, Verónica served in non-governmental areas related to the defence of human rights: she was the director of Communication of the Center for Legal and Social Studies (CELS) between 2005 and 2010. She is also an adviser to CELS and UNLa's Human Rights Center.
Abdoulaye Macalou
Abdoulaye Makalou is a Colonel of the Army of Mali, as well as the Secretary General of the Truth, Justice and Reconciliation Commission in Mali since June 2014. Mr. Macalou has a Master's degree in Modern Literature and a Master's degree in Communication on Development. From 2008 to 2010 he worked at the Presidency of the Republic of Mali as Technical Advisor responsible for analyzing and developing technical notes for the President on security, development and governance. From 2010 to 2012 he was responsible for a program for development in northern Mali, a region still facing rebellions and today, where established terrorist groups and jihadists who fight the state and international forces France and the United Nations. In 2013, during the transition period in Mali, he was the Commissioner in the Dialogue and Reconciliation Commission that the current Truth Justice and Reconciliation Commission replaced.  On the Truth, Justice and Reconciliation Commission of Mali he participated in the development of the vision strategy, the rules of procedure, the triennial program of activities and the manuals of procedures on the listening of the victims, of the women children.
Fatna El Bouih
A feminist activist and former political detainee, Fatna El Bouih is among the pioneers of the women's cause in Morocco.Sentenced in 1977 for "undermining the security of the state", she spent 5 years in Moroccan prisons.Released in 1982, she published her first book in 2001, "A woman named Rachid" (Ed Le Fennec).Fatna El Bouih is also a founding member of the Moroccan Prison Observatory and the Truth and Justice Forum. She created one of the first listening centers for women victims of violence.
John Caulker
John Caulker founded and has led the implementation of the Fambul Tok program since its inception in 2007, initially through his position as the founding Executive Director of Sierra Leonean human rights NGO, Forum of Conscience.  Mr. Caulker first became a human rights activist as a student leader during the initial years of the war in Sierra Leone.  Risking his life to document wartime atrocities, he infiltrated rebel camps disguised as a rebel to gather information and stories that he would then pass along to international organizations such as Amnesty International and Human Rights Watch.  He founded Forum of Conscience as a human rights NGO in Sierra Leone in 1996. As Executive Director of Forum of Conscience, Mr. Caulker strove to prevent recurring violence by connecting the root causes of Sierra Leone's brutal conflict to the need for rural community participation in the national decision-making process and acknowledgement of wrong doing to victims through the reparations program. As the national chairman of the Truth and Reconciliation Commission (TRC) Working Group, Mr. Caulker pressured the government of Sierra Leone to implement the recommendations of the TRC's 2004 report.  Mr. Caulker has served as one of the two civil society representatives on the National Reparation Steering Committee, a body that oversees the implementation of the reparations program in Sierra Leone.  Mr. Caulker was a Human Rights Fellow at Columbia University's (New York) Center for the Study of Human Rights in 2007.
Jairo Rivas
Jairo Rivas is an anthropologist and a transitional justice and reparations expert. From 2012-2015, he served as Senior Advisor for the entity in Colombia in charge of reparations to internal armed conflict's victims, the Unit for Victims' Assistance and Reparation. From 2009-2012, he was the Technical Secretary of the entity in Peru responsible for the Single Registry of Victims, the Reparations Council.
Ram Kumar Bhandari
Ram Bhandari is a human rights activist from Nepal. He has led the struggle to secure justice for victims of Nepal's conflict (1996-2006) for over a decade. His involvement with the victims' movement began when his own father was disappeared in 2001. He has helped to launch the National network of families of the disappeared and missing (NEFAD), the National Victims Alliance, and the Conflict Victims Common Platform for transitional justice.
Aimee Ongeso
Aimee Ongeso has more than 6 years' experience working with communities to ensure their active participation in the development and enactment of pro-poor policies and laws in addition to conducting community outreach and advocacy initiatives that aim to connect communities with legislative reform processes, public interest litigation cases and legal aid services. Specific skills include documenting human rights violations and organising community groups for advocacy and litigation purposes.
Humanitarian Law Center
Dečanska 12,
• 11000 Beograd • Srbija •
Phones:
+381-11-3349-600
+381-11-3349-766
+381-11-3349-856